Theresa Acupuncture, Bodywork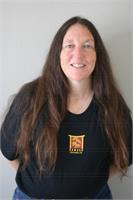 Bio – Theresa Boone Theresa Boone, L.Ac, NCCAOM, H.H.P, CLS, ASCP Relying on a highly developed intuitive sense, Theresa is an integrative practitioner who specializes in deep relaxation and stress reduction. She is a skilled acupuncturist with a gentle touch as well as a phenomenal massage therapist with 25 years experience. Her education is expansive with degrees in Oriental Medicine, Applied Psychology (emphasis in spiritual and transformational counseling), and Microbiology. She is trained in many modalities ranging from Western and Eastern physical and energy medicine to Shamanism which she skillfully incorporates into each unique treatment. Services available: Acupuncture, Therapeutic Massage, Cranial Sacral Therapy, Life Coaching, Nutritional Counseling, Functional Medicine with Laboratory evaluation, Guided meditation and Stress reduction, Feng Shui and Space Clearing, Herbology, Homeopathy and Nutri tional supplementation.
Theresa Acupuncture, Bodywork is currently not instructing any classes.